Hello, Mari-Klara Stein. Great to have you here. Could you introduce yourself in a few words?​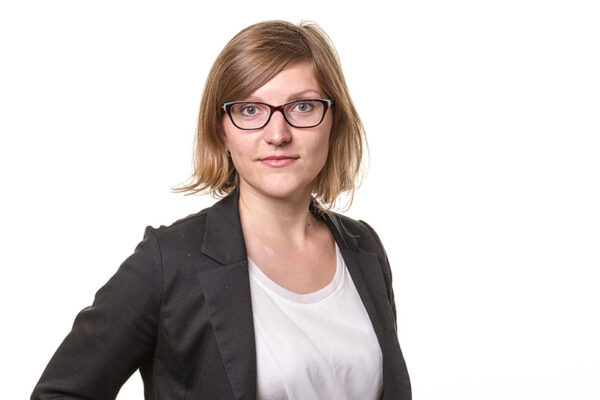 I'm an Associate Professor at the Department of Digitalization at Copenhagen Business School. For a number of years, I worked across Europe as an SAP consultant and a usability researcher, before undertaking my doctoral studies at Bentley University (USA). My research focuses on digital transformation of work.
What are the main things people should know about digital transformation?
Not everything that can transform should transform. From my own research I know this to be especially true in the realm of work. I am not sure that the future world of work we are on the path to creating at the moment will be much to our liking – we tend to focus too much on quantity (costs saved, number of errors reduced, number of transactions increased, etc.) and not enough on quality (quality of jobs, quality of life, etc.).
In your opinion, for whom digitalization can be disruptive and why?
Digitalization can be disruptive to everyone. Because it changes the fundamental logics of doing business, the functioning of society and how we work. We understand little as to how and why.
If you had to pick one historical figure and one from the modern time that inspires you, who would that be and why?
I cannot pick just one. I am inspired by people on a daily basis. And even when you read stories of heroic historical figures, when you dig a little deeper you always find that they too had faults and made mistakes. I think that in itself is inspirational. Generally, I am often inspired by ethnographers who put themselves out there to study hard-to-access phenomena in detail and resist the temptation to over-simplify the worlds they find.
Looking back, would you do something differently regarding your career or education? And if yes, what would that be?
I would not change anything. I am glad I listened to my father and did not quit my undergraduate computer science program after the first year just because I found programming very difficult.
If you could advise women who are hoping to enter the field of digitalization, what would your advice be?
There are many entry points to the field and many educational backgrounds can serve you well (i.e., you don't need to be a computer scientist). So play to your strengths and collaborate with people who lift you further.
In your opinion, is there any topic/issue in your field that should get more attention?
Politics and ethics. In my field, much of the academic discussion around digitalization is very technically or economically-oriented. Even if we discuss the politics and ethics of it, when it comes to offering practical advice, technical possibilities and economic rationalities usually dominate.
Based on your experience, which kind of challenges do women in your field face and how do they handle them?
I think the most difficult challenge is actually to be able to openly and constructively discuss the challenges. In many instances, when you bring up a negative experience that you think was related to being a woman, most people tell you to get over it, not be so sensitive, and make fun of you for not being able to take a joke. I think everyone can relate to how this minimizes and devalues whatever you are experiencing and is a terrible feeling. It also reinforces silence. However, the more we discuss the challenges openly, the more I think everyone learns to put themselves in each other's shoes and increases the chances that we approach each other with empathy rather than antipathy.
Thank you for your time and for sharing your experience with us.