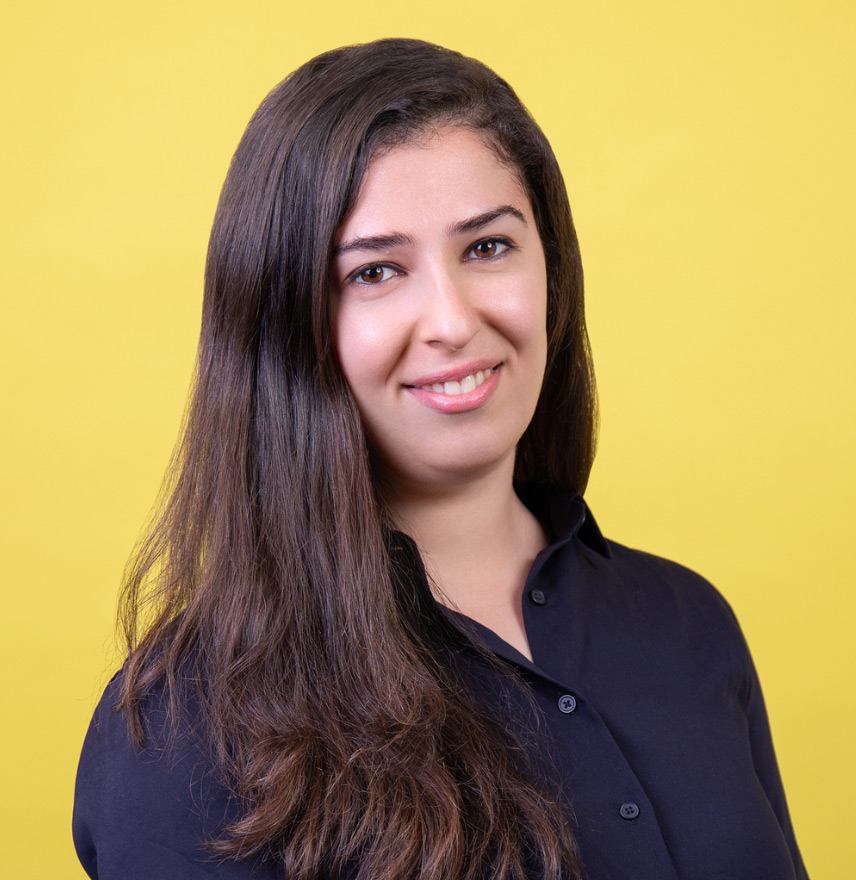 1. Hi, Louise. Thank you for making up the time for us. Could you please, introduce yourself in a few words?
Hi, I'm Louise and I'm a Senior UX researcher, living in Copenhagen. I've been doing in-house UX research for over 5 years now. I've worked at Danish startup/scale-up companies such as Trustpilot and currently at Vivino.
2. What is UX research?
I don't have a particular definition that I subscribe to, as user experience research covers a wide range of methods.
Putting it simply UX research is the act of systematic inquiry and gathering in-depth insights about the user's needs, which in turn will help inform the design process.
Any successful company caters to the needs of its users.
They don't just guess at what the customer wants. They use dedicated methods to find out and then design their products and services accordingly. That is user research.
Methods used in UX research can be quantitative: such as large sample surveys, data from tracking, analytics, split testing. it can also be qualitative such as think-aloud interviews, usability studies, field trips, diary studies, card sorts, and many others.
When carried out correctly and in the beginning of the design process and continues through its different stages, it has a huge impact not only on the business but on the product that is being designed and its users. It's extremely rewarding!
3. What are the main things people should know about UX Research? Why is it important?
Sometimes people think research is a waste of time. What they don't realize is if you don't do UX research you will most likely create a product that doesn't resonate with your audience or doesn't solve their problem/need. That is a greater waste of money, resources and times. I advise to always talk to the user, you are not the expert, don't design for yourself. Also can be done in a quick and cheap way, so don't brush it off because you think there's no time for it. It has been proven time and time again that successful products come from a deep understanding of the problem you're trying to solve.
4. In your opinion, what is the near future of UX?
I don't think I can predict the future of UX and UX research…
I think the value of understanding the user cannot be ignored, and UX researchers will have an increasingly important role to play in the future of design.I'm assuming there's going to be more automation as well. Faster ways to design, prototype/test, faster ways of collecting feedback. More systematic and advanced ways of ''measuring'' users' emotions and attitudes. There's already eye tracking, facial tracking and other biometric tracking tools but not that widely used, so I'm assuming we'd utilized these tools to their full potential more in the future.
5. What kind of topics do you usually cover as a speaker?
Usually, I do two kinds of sessions, either talks or talks + workshops. I talk about how to build digital products, how we do it at Vivino and give examples or case studies. I talk about doing product discovery and of course, I talk a lot about UX research, the value and the need for it and the latest tools and methods to conduct it.
I also do hands-on workshops about applying all the discovery and research methods that I teach and put it to practice. I teach how to go from an idea to an actual prototype in a cheap and fast way. All of this while using design thinking methods and highlighting how to make it work in an agile environment.
6. If you could advise women who are hoping to enter the field of UX research, what would your advice be?
First don't get discouraged or overwhelmed. Don't compare yourself to anyone and don't think you need to do/look/be/have certain aspects to get a career in UX research. If you have an nontraditional background it will be like your superpower, it will give you an edge so use it!
UX Research is about understanding human behavior, their needs, and motivations and how design can impact all of that. So if you're passionate about that, you got it covered. The rest is about networking and reaching out to online and offline communities, learning from people, reading about research (there are some good books out there) being up to date with the latest methods.
The last thing would be to not wait too long, if you know you want to be in this field, start early, don't be shy. Apply to internships while studying or on a break. Find student jobs, do projects with companies. Try to go into the field and experience it 1st hand.
7. In your opinion, is there any topic/issue in your field that should get more attention?
The lack of UX research when you say UX research, it sounds like money you don't have, and time you can't spare''. Usually, it's thought of as of as a luxury and not as a must-have role, so there's some reluctance to hire for that position, especially in job markets like Denmark where it's still relatively new field.
UX research maturity in an organization companies who do have 1 or several researchers, might not know how to integrate research as part of a product roadmap or strategy.
8. Based on your experience, which kind of challenges do women in your field face and how do they handle them?
Don't want to be a cliché. But the main issue remains that there aren't a lot of women studying in the STEM fields, and even less transitioning to work in the tech industry. There's not a lot of women who are in leadership roles that can model and mentor and empower other women.
Solutions: There are some super cool initiatives out there to for example teach and train women like Codeher who hosted free coding classes. There is Women in Tech who have mentoring programs. There's Ladies that UX & CPHUX who created a community online and offline for events and discussion around UX, they also do meet and greet events at different companies around Copenhagen to cast a light on the various roles and work that is being done in the industry.
So in general and exposing girls & women to the diverse roles they could have in those industries, showing them other women who are successful and normalizing women's presence in this space hopefully will bridge the gap and inspire girls & women from all walks of life to consider a career in tech.
9. If you had to pick one historical figure and one from the modern time that inspires you, who would that be and why?
I'm inspired by a told of different people, I don't have two specific people but I can give you a persona of who might make my list.
I'm in amazed by people who are humble, selfless and do extraordinary things for ordinary people. Basically, anyone using their power for good and you can see and measure that ''good'' that they do.
I like people who inspire other people, people who uplift others, and in general people who have a good understanding of the world's state and put aside differences and try to build bridges.
10. Looking back, would you do something differently regarding your career or education? And if yes, what would that be?
Honestly, I wouldn't change a single thing in terms of events or pivoting moments. Everything that I went through, shaped me and brought me to where I am today. All the good and the bad. I also think that challenges make you or break you, and I'm a confrontational person, so I'd never run away from a challenge, and that feeling of accomplishment towards the end is just amazing.
Maybe one thing I would do is to tell my younger self circa 10 years ago to take it easy, that I don't have to do it all, and be everything for everyone. I would have told myself to not be so harsh on myself and set impossible standards.