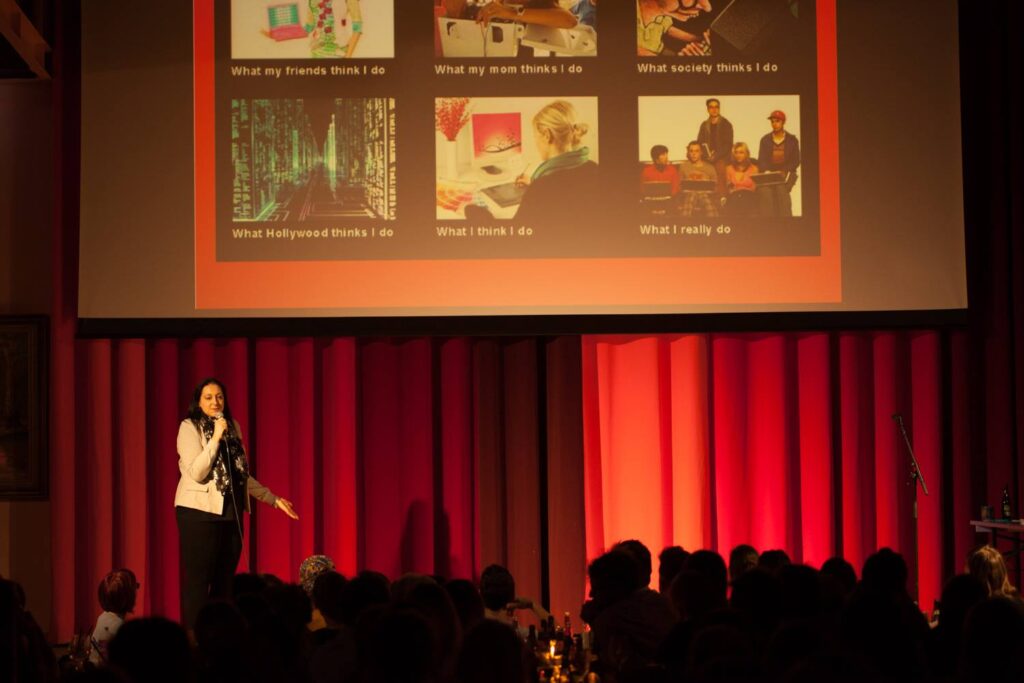 Welcome to Rockin'Tech meet-up.
This is a monthly initiative where we gather kick-ass speakers to talk about interesting tech topics, share their knowledge or just a cool project they work on.
Call for papers
Do you want to be one of our inspirational speakers? At Rockin'Tech we are always looking for passionate speakers from all ends of IT to talk about a variety of topics.
So if you are a developer, dev ops, project manager, UI or UX- we welcome you to submit your talk and share your personal experience at the upcoming events!
Need some inspiration ?
#wearable-technology #AWS #designing-for-TV #shifting-to-react #moving-from-angular1.x-angular2 #vuejs-chrome-extension #gaming #sketch #AR #designing-for-emotions #mobile-marketing-and-techniques #growth-hacking
How should you prepare your talk?
Rockin'Tech is hosting lightning talk events: 4 speakers, 20 min each. It is important to us that you share personal experience: work or personal weekend projects, that does not matter. Live coding is also most welcome but it should be short and sweet as the crowd is usually a mix from all IT ends.
For more information please contact us via organizer@wondercoders.org