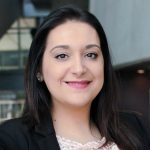 Hi, My name is Plamena and I am the Founder and CEO of WonderCoders
How long have you been in tech? 
As long as I remember. 🙂
Since a young age, I was fascinated by how Technology works.
I majored in Math in High School, received my Bachelors in Information Technology, followed Masters in Computer Science and I am now working as an IT consultant.
So to answer the question: Pretty much my whole life.
How did you get into tech?
I was a geeky child and very creative, I loved reading, building stuff, playing video games, assembling/disassembling some trendy gadgets. At my very first coding class, I knew this is what I want to work with in the future and this is the industry I want to be part of. We have these powerful technologies we can use to embrasse our creativity and change the world. I didn't expect that would be that hard to break in the industry. 
How has your your journey in tech been? 
Rollacoaster.
During my education, there were so many moments I wanted to quit because it was hard and I always felt I was lacking knowledge. I had to constantly prove myself, that I was as good as the guys in my class. That happened also when I got my very first job, as a programmer. I never felt that I fit in, never felt as part of the team. But I never gave up on the industry, no matter how many challenges I had, I knew this was my career path. I just had to work twice as hard as men, to get to where I am today.
Could you share some of the challenges you've faced as a woman in tech?
Sexism – I know my words, will hurt some people's ego, but it's true. Being part of teams as the only female, comes with consequences. There were jokes around, that were quite offensive to women. 
Lack of trust and not being taken seriously – As a female developer, I was given more meaningless projects, where "I wouldn't do much harm". Since I was a woman, I was automatically considered, as not good enough.
Being a minority – I was always a minority at Tech conferences and the only female programmer in the companies I worked at. As much as I liked being unique, I felt lonely, sometimes, you just need to have some female kind of discussions.
Lack of Role models – I didnt have Role models, someone to inspire me or be my mentor in the industry.
These are just a few of the challenges I faced
How did you overcome them? 
I am a fighter and I don't quit easily. 
I knew I wanted to build a career in the industry and nothing could stop me achieving my goals.

Please share with our readers why they should get a career in tech!
Women are the biggest consumers of Technology and very underrepresented in the field. It's time for us to stop being just consumers and start being creators of our own future and the future of the next generations.
Any tips or advice for them?

Give technology a try, before you assume it's not a career path for you. Join women in tech communities, no matter with aspect of technology you want to join. Get a mentor or find role models and if you can't find one, be your own role model.
Could you give us some ideas on how we can overcome the diversity gap in tech?
People are talking a lot about Diversity and focusing too much in changing and inspiring women. But there is a lot of work that needs to be done from the organizations and educational institutions, as well as Society. We put women in boxes and keep pulling them back from STEM. It's not our fault, as women, that we are a minority in the industry, it's everyone's fault and we all should take action and responsibility. At the end of the day, we don't need women in technology, because they are women, we need them, because we need people in the industry.
Do you know a woman in tech? Can you nominate our next WonderCoder** for our next feature? 
Sherry List